EVENTS

Hear Ye, Hear Ye, calling all Yeti Lovers of the World!! We are seeking the bravest and most daring of stomachs to take on the Yeti's Challenge. Sure you love Famous Yeti's Pizza, but do you love it enough to risk your dignity, grace, and appetite for a week. We dare you to take on and eat an entire 13-inch Yeti Spaghetti Stuffed Pizza. That's over 5 pounds of beastly awesomeness wrapped in flaky, garlicky magnificence. But what's in it for you besides the respect of your peers and the Yeti himself. If you are able to finish in one hour, you get the pie for free, a Famous Yeti's T-shirt, a $50 gift certificate, and your picture forever immortalized in the Cave of Overindulgence. If you fail however, you have to pay for your pizza, you go home with nothing but the leftovers (your pride stays at the shop), and you probably are going to have one wicked stomach ache. This can only be done in person at the store because the Yeti wants to see personally who is worthy. Let us know before you order and don't forget to bring a crowd. Don't say that you weren't warned.



---
971 N Page St, Stoughton, WI 53589
Powered by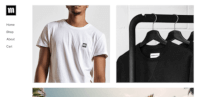 Create your own unique website with customizable templates.